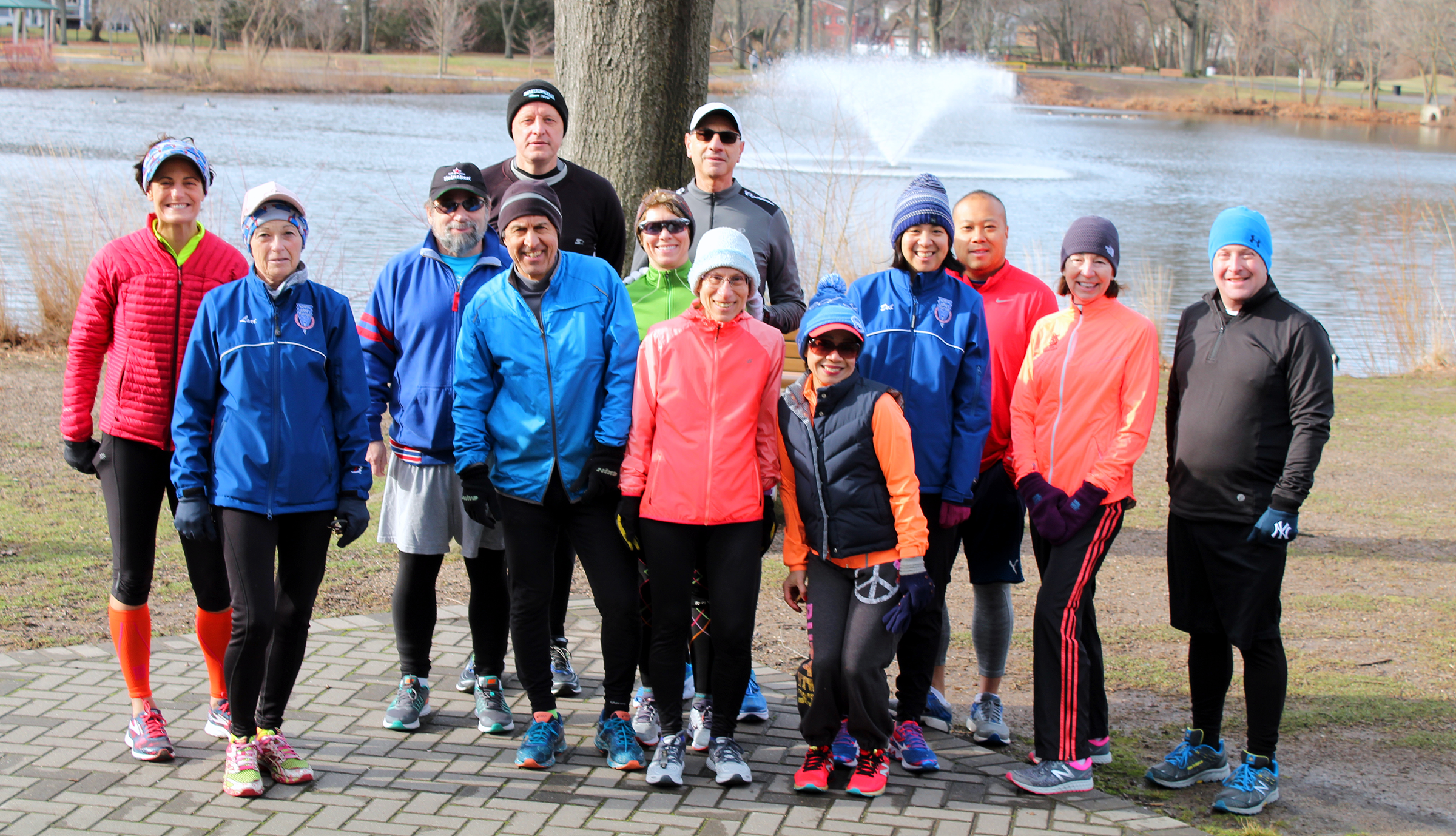 OFF SEASON WORKOUTS
Members that want to brave the elements will work out year round. This helps to maintain fitness through the off season and can help keep you active and social in the dark winter months.
Saturday Group Run:
8:00 AM in the second parking lot of the Glen Rock Duck Pond. Most runners follow the path south toward the Saddle Brook Duck Pond until the five or six mile mark and then head back to Glen Rock.
9:00 am at glen Rock Duck Pond near the 2nd parking lot the Intermediate group Run 4 Fun go south on Saddle River path for 4 to 6 miles at various paces.
Sunday Long Runs (ENDURANCE):
The Sunday long run is conducted year round. Refer to the information above in section Spring/Summer Long Runs (ENDURANCE).
Although we invite runners that run at all paces, the current list indicates that the group(s) pace will start the season at between 8:30 to 10:00 minutes per mile. Also, in the past we have never missed more than one workout per year. Thus, you can gamble and show up whenever you wish, but be on time if you wish to run with the group.