Our Mission Statement:
ALL AGES, ALL ABILITIES, ALL WELCOME
The North Jersey Masters is a non-profit running club that welcomes runners of every age and ability, from the first-time beginner through the most competitive racer, to optimize their overall wellness and athletic potential while connecting with others in a spirited and collaborative environment. The club is committed to diversity, inclusivity, sportsmanship, camaraderie, volunteerism, and community service and to promoting the healthy running lifestyle to the wider community.
Five main activities help us to achieve our mission:
·         Weekly opportunities for group runs and coached workouts aimed at all levels of runners.
·         Regular social and volunteer opportunities.
·         The biannual North Jersey Masters Beginners Running Program, which has introduced hundreds of people to the running world.
·         College scholarships to high school athletes and grants to local athletic organizations, including the Special Olympics of New Jersey.
·         The Ridgewood Run ® 5K,10K, Competitive Mile, Community Run and Fun Run that attracts over 2000 runners annually.
The Ridgewood Run® is a registered trademark of the North Jersey Masters
During the Week
Weekly track workouts coached by professional coaches:
Tuesday nights at the Ben Franklin Middle School track in Ridgewood NJ (Directions)

From March through early November

.

We meet at 6:00pm for warm-ups. Workout starts at 6:15.  
On the Weekends
Weekend group runs
year-round
:
Saturday (3-6 miles) Our 'Social Run' event!! The more, the merrier!! Starts at 8 AM

Sunday (4-10+ miles)  Starts at 7:30 AM
Head to the Duck Pond in Glen Rock (the park entrance is at the intersection of Prospect St. and Alan Avenue – Directions). We meet in the second parking area by the Pavilion. There are various pace groups and a range of abilities within each.
Remember: All Ages, All Abilities, All Welcome!!
Coach Joel Pasternack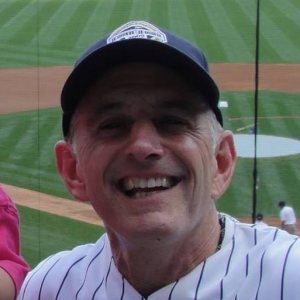 Coach Joel has been coaching with North Jersey Masters for over 20 years.  He has been running for 55 years and coaching for 45 years.  In 1974, Coach Joel placed 28th at the Boston Marathon with a time of 2:25.03. In 1976, Coach Joel ran the NYC Marathon, the first year that the race covered all five boroughs and placed 25th in 2:27.37.  Through the years, coach has run over 129,000 miles. His last marathon was in October 1991 at the age of 41 and ran 3:07.18. Coach Joel coaches the Tuesday Track Interval Workouts.
Coach Paul Kartanowicz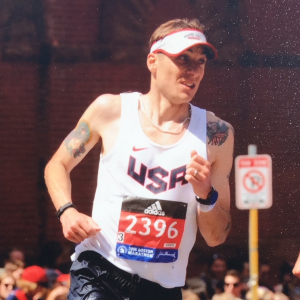 Paul Kartanowicz (Coach PK) has been coaching with North Jersey Masters since 2014. He is a certified USATF level 2 endurance coach. He is also the head winter and spring  track & field coach for Glen Ridge High school (NJ). He has coached youth, open, and masters runners to regional and multiple state championships. He has been an active member of the North Jersey Master's club teams and has represented the club in multiple national races including 7 Boston Marathon finishes, with a PR of 2:49 set in 2018, as well as the local race circuit.
Paul Kartanowicz
USATF Level II Endurance Coach
XC & Track & Field coach
Coach Linda Ferraro
The very popular Coach Linda has been coaching NJM's successful Beginners Running Program since 2015. She is a USATF and RRCA Level II certified running coach in all distances up through marathon.  She is also the current President of the North Jersey Masters. Linda participates on  NJM's USATF-NJ women's team and is a 2X former  NJ Mini Grand Prix Category 1  AG winner.  A NJM club member for over 20 years, she is very active in the Ridgewood Run and in multiple volunteer roles. Her favorite running buddies besides her NJM teammates and family are her two dogs.
Look for us on social media!!